Our coffee plant is located in Zheng Dong country, Jiangcheng TownPu'er City, Yunnan Province, China, which is at the same latitudes zone as that of world-famous coffee town, Jamaica and Colombia. Because of the unique geographical environment and climate, high-quality coffee beans is grew. Because of better rainfall and climate, the quality is better than that of columbia coffee beans compared by Specialty Coffee Association of America in the year 2006, and it is appraised as Grade AA by ICO. In recent years, both Specialty Coffee Association of American and Starbucks come here to purchase and rent ground to plant coffee tree here. By the end of 2011, Pu'er coffee planting area reached 29238 million squares metersit has been the most widely planted area & harvest coffee bean areas in China. Now, we become more and more international in Planting, processing, production in coffee field. We enjoy a series of service on planting, processing, producing and exporting. You are welcome to visit us.
Capacity
Our plant covers an area of 3000 acre and reaches ten thousands acre with company-farmer's planting pattern. The annual supply capacity is up to 5000 tons per year.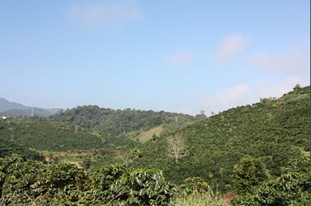 Unique geographical environment
Zhengdong town in Pu'er City is located in south of Jiangcheng County with 59 kilometers far away from the country city. Its southeast borders Laos,south neighbors Mengla County of Xishuangbanna,west face to Jinghong City,northwest is Simao district of puer city. Jiangcheng County is located in east longitude 101 ° 14 '~ 102 ° 19'north latitude 22 ° 20 '~ 22 ° 55'. The highest elevation in Jiangdong country town is Beiyin Mountain with a height of 1698 metersand,the lowest elevation is Jiangbian Zhai with a height of 820 meters. The average elevation here is 1,100 meters. As determination by the Arabica coffee expert,the best condition for Arabia coffee bean plant should be 800 to 1800 m elevation,if too highit taste sour and if too low,it taste bitter. As a conclusionan average elevation of 1,100 meters is very best for Arabica coffee bean growing. Now our virgin forest ecological is protected very well with a forest coverage rate of 56.17 percent together with new fresh air & no pollution. Fuwang coffeewith the unique coffee-growing nation conditionstakes more advantages than other area.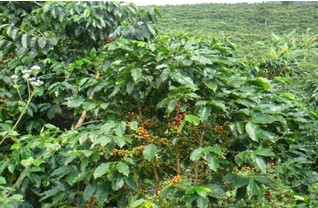 Climatic conditions suitable for coffee growth
Jiangcheng region is a typical subtropical humid monsoon of climate with features of low latitudesbig temperature difference between day and nightand warm in winter and cool in summerwhich is very conducive to coffee dry matter accumulation. It's one of the best available zone for coffee bean growth near the Tropic of Cancer. It also enjoys the following features: The annual average temperature here is 19.6℃ (the most suitable average annual temperature of Arabica coffee growth is between 19℃to 23℃). Annual average sunshine is 1695 hoursAbundant rainfall,Relative humidity of 85%and excellent ambient air qualitybased on the following advantagesFuwang coffee enjoys a abound in gifts of nature to grow high quality coffee bean.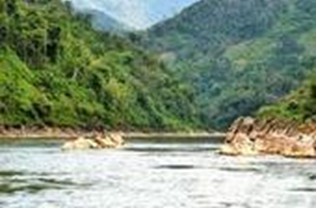 Excellent water quality
Dongzheng,Jiangcheng is in abundant of rainfallthe average annual rainfall is 1662.9 mm (the suitable annual rainfall is between 700 to 1800 mm).There are not only many rivers and water are free to pollutionbut also having thick forests.It enjoys the name of" seeing the mountain,one scenery; playing waterit is another kind of scenery.
Soil type
The soil of ZhengDong town enjoys the following specifications: Mainly in latosolic red soil with an average Ph value of 5.5-6.5 (optimum soil PH5.5-6.5); the soil are soft (the organics surface are covered by thick leaves) & fertile;good drainage system ;Topsoil deep is nearly up to 1 m tall which makes soluble ancient potassium deposit reserves biggerthis type of soil is unique in China; Suitable for tropical crops growth such as coffee trees.
The fertile soil and high superior water quality are the two advantages for stable high yield and high quality of Fuwang coffee planting.

,