Grade 1
2013-04-02 14:24:13  Views:
2004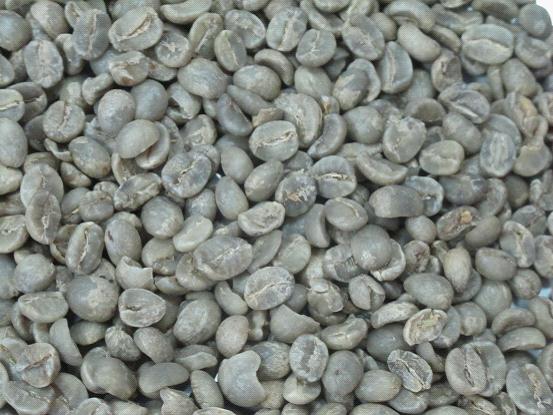 Product Information
【Type】Green Coffee Bean

【Brand Name】Fuwang Coffee

【Variety】Arabica

【Grade】Grade 1

【Screen size】≥13

【Color】Light Green

【Maturity】100%

【Moisture】≤12.5%

【Triage】≤14%

【Shelf Life】Two years

【Place of Origin】Yunnan, China

【Supply Ability】5000 tons per year

【Packaging】Jute bag

【Packaging Details】50/60/70Kg/bag
Descriptions:
Our plantation for green coffee beans is located in Pu'er, Yunnan province, with over 1100 meters in altitude. All these coffee beans are the best quality Arabica kind with full grains. The baked bean is with the characters of rich aroma, dignified flavor, smooth taste, light bitter and astringent, it is the raw material of instant coffee, triad coffee, freeze-dried coffee, spray-dried coffee powder and agglomerated coffee. The size of grade 1 coffee bean is 13 mesh or more than 13 mesh.
,