Pure Coffee Powder
2017-12-15 17:41:23  Views:
479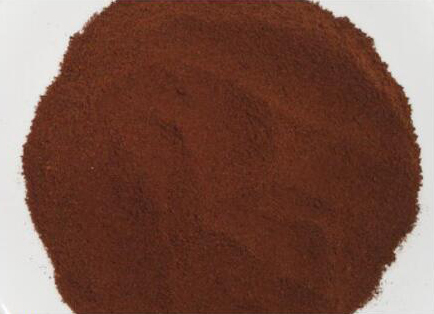 Mix Arabica and Robusta coffee beans at acertain proportion roast crush and then extract and concentrate under vacuum, obtain 100% pure coffee by spray-dried in the end. Such coffee is fragrant but not strong. Slightly heavy burnt and faint bitter constitute the base of the taste. You will feel full filling soft and smooth, rich and sweet, obtaining a strong sense of hierarchy. It is widely loved by people due to its rich and unique smell.
This coffee can be used to configure the "three-in-one" coffee, also can be used for candies and cookies, reconstituted beverages, ice cream, cold drinks, fancy coffee, milk tea, health coffee etc. Prominent aroma, significant sweet afte rtaste and higher cost-efficientit make is an excellent choice for three-in-one coffee and coffee food.