Nespresso capsule coffee maker
2017/12/18 16:47:18  Views:
437
Model: FW- 503 Nespresso capsule coffee machine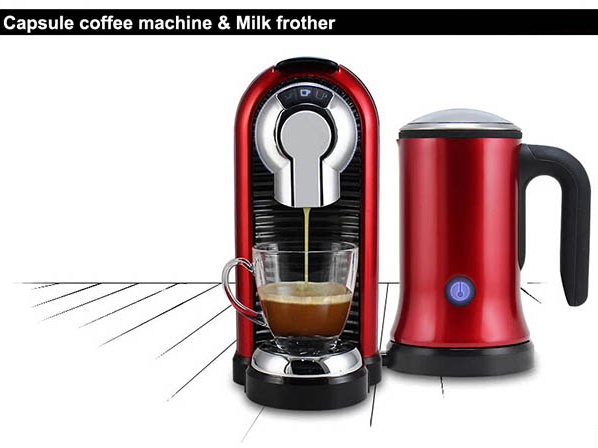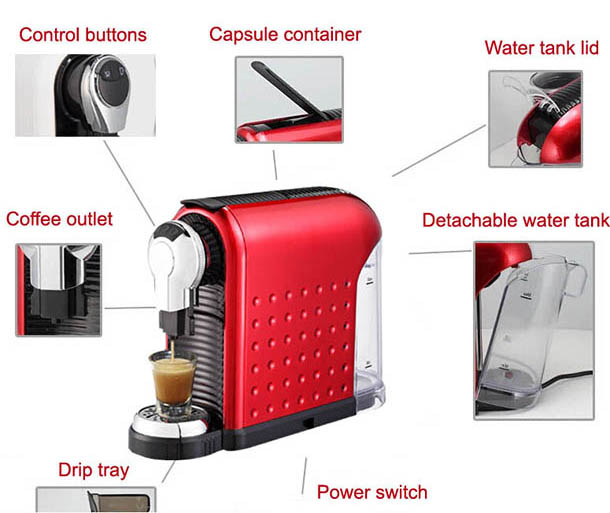 Specification:
1.Power rating:230V/50Hz,1260Wthermoblock heater
2. Water capacity:0.8L,alarming when water tank is empty
3. Removable water tank with easy-refill lid
4. Italy 19bar pumpswitzerland flow meter
5. On/Off switch
6. Buttons?for?short(25ml),?long(40ml)?and?light?(110ml)espresso
7. Pre-brew function(default)
8. Adjustable dispenser for various cup(80mm~107mm)
9.Capsule bin with max accommodation of 10 Nespresso used capsules
10. Capsule auto ejection system
11. Paterned brewing group and aesthetic design
12. Coffee volume adjustable
13 Compact size:118(W)*365(L*250(H))
14. Stand by for 15 minutes
15. Brewing interruption when handle is opened in brewing process
16. Customer can choose the color as Pantone.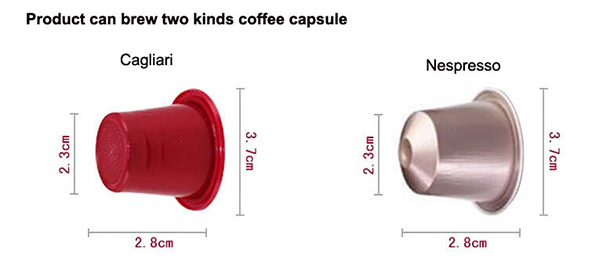 ,